The Company:
Sionic Energy is an innovative, energy storage technology company with more than 10 years developing breakthrough products for the Li-ion battery markets.
Partnering with leading automotive, mobile device, battery, and chemical manufacturing companies, on those products, Sionic Energy is now well positioned in the market for rapid introduction of its complete battery cell technology and expects to have its breakthrough battery design in production by the end of 2022.
The Role:
Are you a motivated and driven engineer with a passion for battery technology? If so, we have an exiting opportunity for you.
We are currently looking for a highly motivated and experienced Battery Cell Test and Validation Engineer to join Sionic Energy, an innovative energy storage technology company.
As our Battery Cell Test and Validation Engineer, will be responsible for designing, developing, and implementing battery test processes associated with Sionic Energy cells. You will be expected to lead lab-scale experiments to validate critical processing methods for Anode and Cathode electrodes, as well as devise and conduct formal Reliability testing programs.
Key Responsibilities::
Author and manage DVP&R (Design, Validation Plan & Report) documentation to guide the validation testing and summary of results.
Devise and lead lab-scale experiments to validate critical processing methods for Anode and Cathode electrodes.
Utilize Taguchi methodology to develop and execute structured design of experiments to guide technology development and decision making.
Analyse and report battery cell performance and cycle life trends in weekly technical forum including broader Research and Product Development teams.
Develop and publish tools, templates, and analytical models as needed to support efficient, consistent, and high-quality data representation.
Develop procedures for HALT (highly accelerated life testing) of Sionic Energy's battery cells.
Lead and conduct process troubleshooting using 8D methodology.
Define preventative maintenance recommendations for Sionic Energy test equipment.
Devise and conduct formal Reliability testing programs for communication to prospective customers and OEMs.
The key skills and qualities of a Battery Cell Test and Validation Engineer are::
B.S. or Master's degree in Chemical, Mechanical, Electrical, Manufacturing Engineering, or related technical field.
3-5 years working experience in a battery, electrochemical or chemical product development company.
Prior experience in statistical process control, reliability engineering and quality is a plus.
Experience with Advanced Product Quality Planning (APQP) processes.
Experience in product validation, test method creation and statistical analysis.
Experience with automotive, military or aviation test standards a plus.
How to apply
Send your cover letter and resume to info@sionicenergy.com. We will review all details and follow up with any questions or next steps. Thank you for your interest.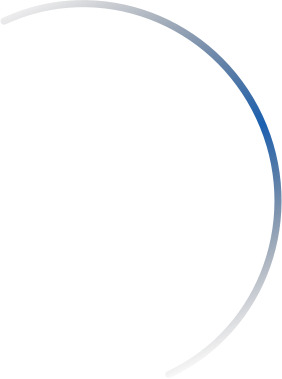 ---
Equal Employment Opportunity:
Sionic Energy is an Equal Opportunity/Affirmative Action Employer. All qualified applicants will receive consideration for employment without regard to race, color, religion, sex, sexual orientation, gender identity, national origin, disability, age, or protected veteran status. In compliance with federal law, all persons hired will be required to verify identity and eligibility to work in the United States and to complete the required employment eligibility verification document form upon hire.