The Company:
Sionic Energy is an innovative, energy storage technology company with more than 10 years developing breakthrough products for the Li-ion battery markets. Utilizing novel materials and cell designs, the Company has recently developed a revolutionary low cost, high-capacity silicon anode that enables high-capacity silicon batteries to enter mainstream markets. Delivering a very disruptive performance jump in energy density, at lower cost, with increased safety for E-mobility, consumer electronics, and aviation markets, the Company is well positioned to rapidly commercialize this technology with seamless integration into the existing Li-ion manufacturing eco-system.
The Company is supported by top-tier venture capital firms and strategic investors that, alongside its previous product partnerships with leading automotive, mobile device, battery, and battery companies, provides the foundation for rapid growth.
Position Summary:
The position of Battery Technician at Sionic Energy is an important role that supports the Research and Development activities of the Company's Core Technology. The role's primary focus is to support the Product Development team with hands on lithium-ion battery cell build and test operations from small scale to semi-automated production equipment and processes.
Responsibilities and Duties:
Hands on coordination of lithium-ion test cell fabrication and management of the process flow
Routinely work in clean / dry room or glove box environment
Observe, measure and record key product and process characteristics during test cell builds
Support lab-scale experiments to validate critical processing methods for lithium-ion anode and cathode electrodes
Operate semi-automated lithium-ion cell manufacturing equipment for prototype / production cylindrical and pouch cell formats
Support build and maintenance of test equipment to insure proper operation, and use
Create, optimize, and follow standard operating procedures (SOPs) for consistent use of manufacturing and test equipment
Maintain manufacturing quality database and update and communicate results
Train other Technicians in cell build, test, and manufacturing operations
Present and communicate data results to broader research and engineering teams with goal of continuous improvement of product and processes
Be dedicated to safety practices to ensure prevention of workplace injury or accidents
Education and Experience:
Associates or technical degree in Mechanical, Electrical, Chemical or related field, BS degree a plus
1-3+ years working experience in a research, product or manufacturing company required
1-3+ years in a battery, electrochemical or chemical product development company a plus
Experience using computer functions to document, record and present data
Excellent hand/eye coordination for the assembly of detailed electrochemical components
Ability to work in dry room and glove box environments
Desire to work in and maintain a clean and organized environment
Strong work ethic and positive working attitude
Exceptional organizational, verbal, and communication skills
Motivated and driven to solve problems, work with a high level of detail and care and continually improve processes required
Experience in ISO9001 manufacturing environment a plus
Ability to lift and maneuver up to 30lbs
How to apply
Send your cover letter and resume to info@sionicenergy.com. We will review all details and follow up with any questions or next steps. Thank you for your interest.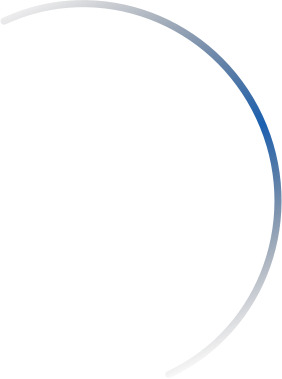 ---
Equal Employment Opportunity:
Sionic Energy is an Equal Opportunity/Affirmative Action Employer. All qualified applicants will receive consideration for employment without regard to race, color, religion, sex, sexual orientation, gender identity, national origin, disability, age, or protected veteran status. In compliance with federal law, all persons hired will be required to verify identity and eligibility to work in the United States and to complete the required employment eligibility verification document form upon hire.